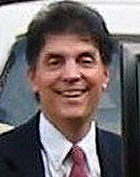 Dean A. DeRosa is principal economist and owner of ADR International. He holds a Bachelor of Arts degree from the University of Washington (1970) and a Doctor of Philosophy degree from the University of Oregon (1975), both in economics. Dean DeRosa has held appointments as a research economist with the U.S. Department of the Treasury and several international organizations, including the Asian Development Bank and the International Monetary Fund. During 1992-95, DeRosa was a research fellow in the Trade and Macroeconomics Division of the International Food Policy Research Institute where he was responsible for formulating the Institute's program of studies on regional economic integration, agricultural trade, and food security in developing countries.
Since establishing ADR International, Ltd. in 1995, Dean DeRosa has successfully completed a number of consultancies for U.S. and international clients, including the Asian Development Bank, the U.S. Agency for International Development, the World Bank, and private sector firms and associations with vital interests in international trade and foreign investment. Since 2004, DeRosa has been an occasional visiting fellow at the Peterson Institute for International Economics, Washington, DC, where he assisted the Institute in organizing a major conference on free trade agreements and US trade policy in 2004, and in more recent years in preparing a series of studies on US bilateral free trade agreements and other trade and foreign investment-related topics.
Dean DeRosa has also served as an adjunct professor of economics, conducting graduate-level courses in international trade theory and policy, at the Virginia Polytechnic Institute and State University (Virginia Tech), Northern Virginia Center, Falls Church, VA (2001), and American University, School of International Service, Washington, DC (2004).
[ Resume | Curriculum Vitae | LinkedIn Profile ]